COVID-19, vaccines and more
What Is the Vaccine and Infectious Diseases Biorepository?
The Vaccine and Infectious Diseases Biorepository is a confidential list of people who are willing to participate in a vaccine study, have had a virus, or who have lived in a dengue virus risk area. This biorepository played a key role in much of BRI's COVID-19 research, helping scientists answer key questions about the virus at the height of the pandemic.
Our team uses donated samples and personal and family health information to better understand the causes and long-term health effects of infectious diseases, as well as how to improve vaccines and disease prevention. All information is kept confidential, and samples and health information are coded with numbers, not names.
Participate in Vaccine and Infectious Disease Research
We are currently looking for adults, age 18 and older, who do not have a history of immune-mediated disease and who:
Had or currently have a viral infection.
Are planning on getting a vaccine or have already received one.
Have lived in a dengue virus risk area for 10 or more years, such as India, Indonesia, Vietnam, Thailand, the Philippines, Sri Lanka or Singapore, among others.
We are currently leading studies on the following:
Vaccine studies
Virus infection studies
Other infectious disease studies

Yellow fever vaccine
Japanese encephalitis vaccine
Influenza (flu) vaccine
H1N1 vaccine
Seasonal flu and H1N1 combination vaccine

West Nile virus
Dengue virus
Influenza A

Rhinovirus
Aspergillosis
Clostridium difficile (C. diff.)
Others
We are also looking for people of all ages who do not have an immune-mediated or autoimmune disease to join our Healthy Volunteer Biorepository.
Learn more about infectious diseases. 
Join the vaccine and infectious disease biorepository
Consider donating to our biorepository to help advance research.
What Infectious Disease Research Is BRI Conducting?
Better understanding how the immune system responds to bacterial, fungal and viral infections
Exploring and improving diagnostics, treatment and prevention of many infections including influenza (flu), dengue fever, yellow fever, Japanese encephalitis, West Nile virus, aspergillosis and many other infectious diseases.
Exploring how to better tailor COVID-19 treatments and prevention to different populations
Understanding if and how viruses trigger autoimmune diseases
Labs Studying Infectious Diseases
Blog Stories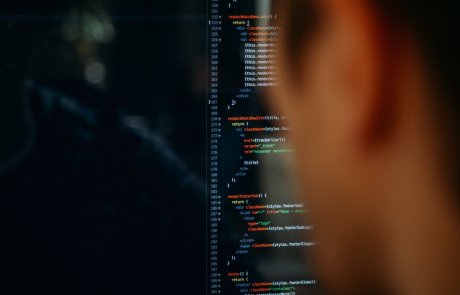 June 30, 2023
Big Data Reveals Surprising Defense Against COVID-19
"If you'd asked me in March 2020, I'd have said the pandemic was going to be really bad for my asthma patients. But we saw the opposite," says Matt Altman, MD, MPhil, who treats patients with allergies and asthma at UW Medicine and conducts research at BRI.
Read Article
Immuno-what? Hear the latest from BRI
Keep up to date on our latest research, new clinical trials and exciting publications.