Introduction
BRI is home to rigorously maintained biorepositories containing blood and tissue samples donated by people with immune-mediated diseases and healthy controls. We employ careful and consistent sample processing and storage protocols to ensure sample integrity, enabling scientists to gather as much data as possible from every single sample.
We are grateful to receive approximately 10,000 samples annually from many generous donors. These donations allow BRI investigators and their collaborators to make new insights and faster progress in finding ways to predict, prevent and treat human disease. Our unique biorepositories help attract scientists from around the world to join BRI's team.
BRI Biorepositories by the numbers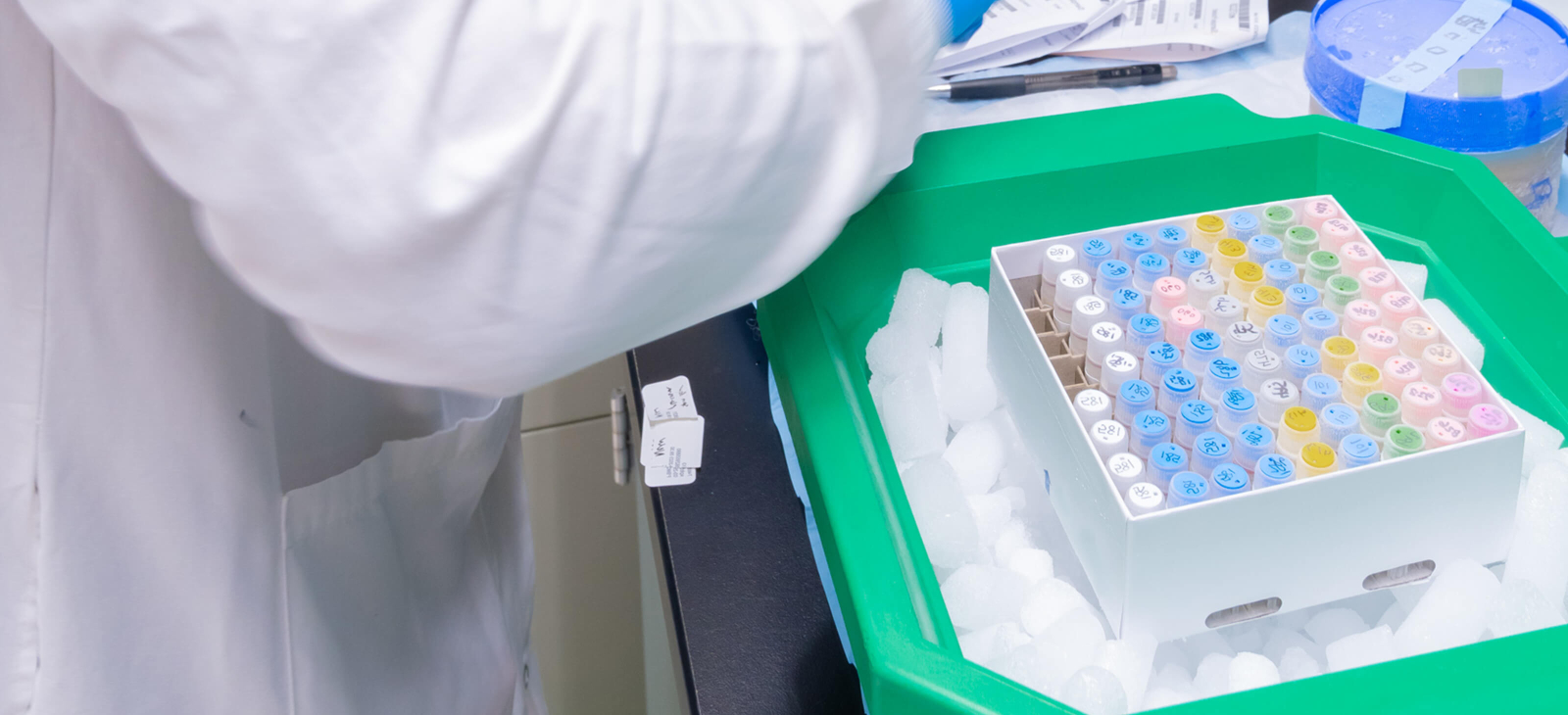 Access samples and collaborate with BRI
We exist to advance the science to predict, prevent, reverse and cure diseases of the immune system.  We are looking to collaborate with researchers by providing access to human samples.  We can't wait to hear from you. 
Reach out for samples
Biorepository FAQs
What is a biorepository?
A biorepository collects, processes, stores and distributes blood, tissue and other biological samples to support scientific research. BRI scientists use the donated samples to study autoimmune and immune-mediated diseases.
What do samples from the biorepository enable BRI scientists to study?
Samples donated by people with and without immune system diseases allow researchers to understand how the immune system, the environment, the microbiome, and/or genetics interact and contribute to disease development. Investigators can identify biomarkers (biological characteristics) that are associated with the progression of disease. Using these biomarkers, BRI scientists are able to advance their understanding of how and why immune system diseases develop, identify how genetic risk factors influence these diseases, and develop targets for new therapies.
Are biorepositories confidential? 
Yes. All of the information gathered is kept confidential, and samples and health information are coded with numbers, not names.
Which diseases do BRI Scientists study?
Investigators at BRI are interested in immune-mediated diseases. This can include autoimmune diseases like Type 1 Diabetes, Rheumatoid Arthritis, or Celiac Disease. We are also interested in diseases like cancer or allergies, where the immune system contributes to disease progression. Some of our work involves conditions that affect the immune system, like Down Syndrome. We even try to understand how immune systems vary in healthy adults who do not have disease, and how the immune system changes as we age. 
Who can participate in a biorepository?
People who have one of the diseases listed above may be eligible to join one of the disease biorepositories. If you do not have an immune-mediated disease and are in good health, you may be eligible to join the Healthy Controls Biorepository.
How can I join a biorepository?
To learn more about BRI's biorepository or sign up, visit this page or contact us via email. People can also help by encouraging friends and family members with or without immune system diseases to donate to the biorepository as well.
Appointments take about 30-45 minutes and involve the collection of:
●    Vitals, like blood pressure
●    Health information
●    A blood sample
How else can I support BRI?
BRI needs community support to continue its crucial work of finding the causes and cures to eliminate autoimmune and immune system diseases. For more information about supporting BRI call 206-583-6083 or visit BenaroyaResearch.org/support-us.