Join our team
Why work at BRI?
Benaroya Research Institute (BRI) is a world leader in human immunology. We have a bold mission: To predict, prevent, reverse and cure immune system diseases. We're currently hiring new team members who are passionate about changing the course of immune system diseases.
At BRI, we study everything from autoimmune disease to cancer to COVID-19. And we examine the immune system as a whole — in healthy people and in people with disease — aiming to understand how these disorders start and how to rebalance the immune system back to health.
Equipped with innovative tools and robust biorepositories, our team spends every day tackling some of immunology's biggest mysteries and working toward our vision: A healthy immune system for everyone.
See all open positions
Each department contributes to our work in a meaningful way.  We can't wait to have you join us and contribute your unique talents and perspective.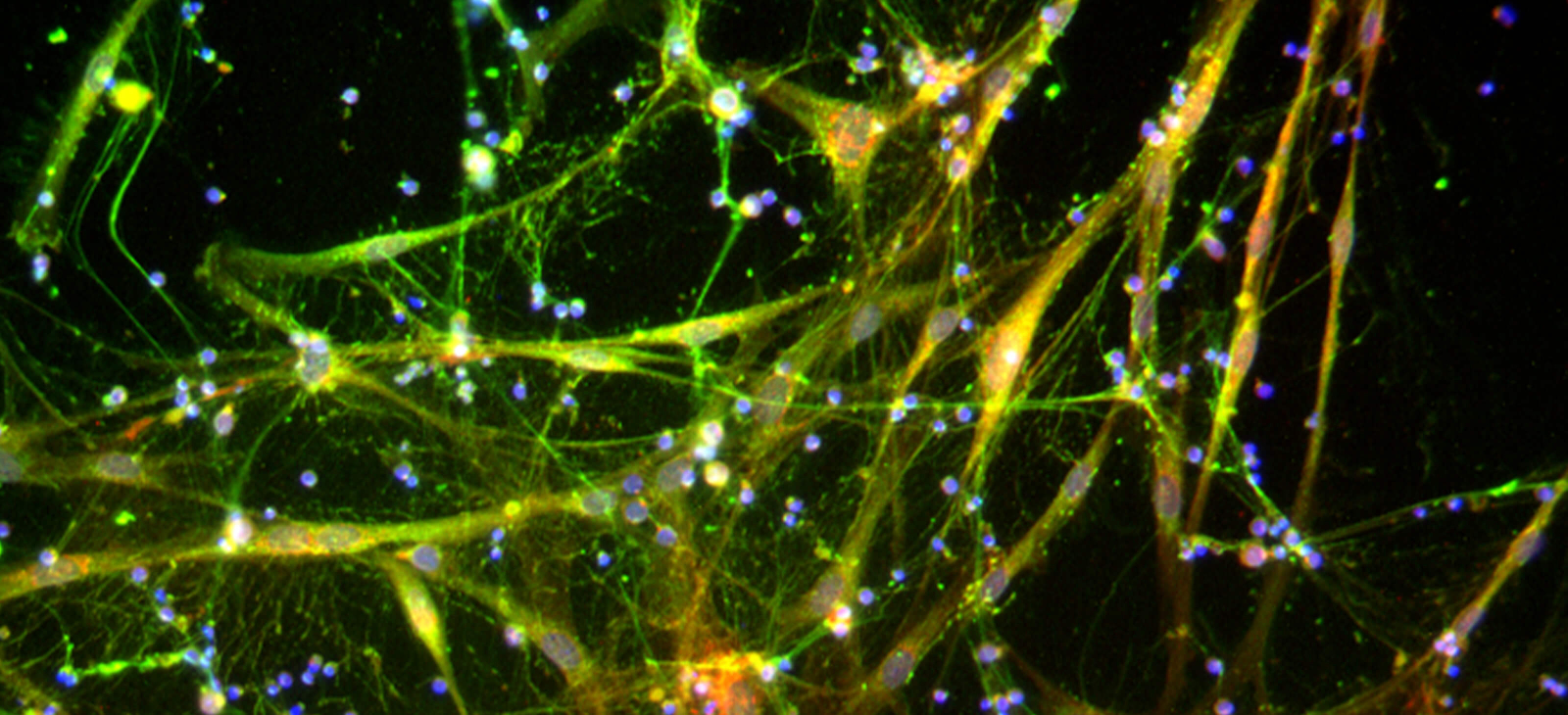 Postdoctoral Opportunities at BRI
A postdoctoral research associate position at BRI offers the opportunity to work with world leading immunologists, experts in bioinformatics, flow cytometry and cell imaging to name a few.  Collaborative.  Agile.  Experts.  Just a few things we don't mind being called.   
Learn about our program
"When I was looking for the next step in my career, my goal was to be closer to patients and clinical research. I had heard of BRI and thought a postdoc here would be a great way to do that. I've already learned so much and seen how translational the work is. I'm looking forward to being involved with so many projects where everyone is working together with one goal."   
Christine Bender, PhD, Long Laboratory Postdoctoral Researcher
Use the latest tools and resources
BRI is equipped with leading-edge tools, technologies and centers. If a tool doesn't exist, we'll make it. We're home to: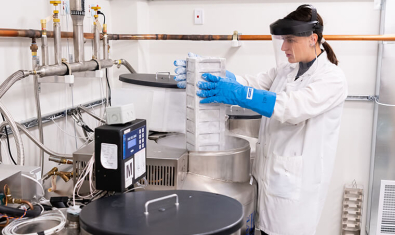 9 Robust Biorespositories
for healthy controls and across diseases including multiple sclerosis, type 1 diabetes and inflammatory bowel disease.
Learn about our samples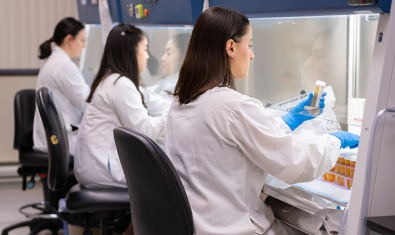 4 Core Labs
including tetramer core, cell and tissue analysis and human immunophenotyping — led by experts in each field.
Visit our central resources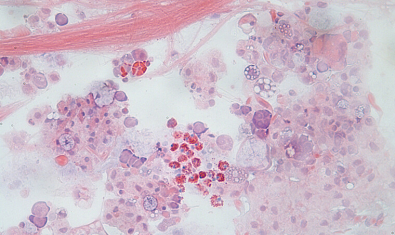 Join a Collaborative Culture
At BRI, collaboration drives and inspires us. We built our organization to bring together experts from across science and technology. We believe in this approach because we know what happens when individuals with unique backgrounds and expertise team up: We build new tools. We ask different questions. And we make discoveries that change lives.
Our team of about 300 – which includes some of the world's foremost immunologists – collaborates:
Across fundamental, translational and clinical research, using the latest lab discoveries to inform new treatments and therapies.
With clinicians at Virginia Mason Franciscan Health to run clinical trials, collect patient samples and use clinical insights to pose and answer research questions.
Between lab scientists and data scientists.
With scientists from across the globe and other Seattle institutions – including the University of Washington, Fred Hutchinson Cancer Center, Allen Institute and Seattle Children's Research Institute.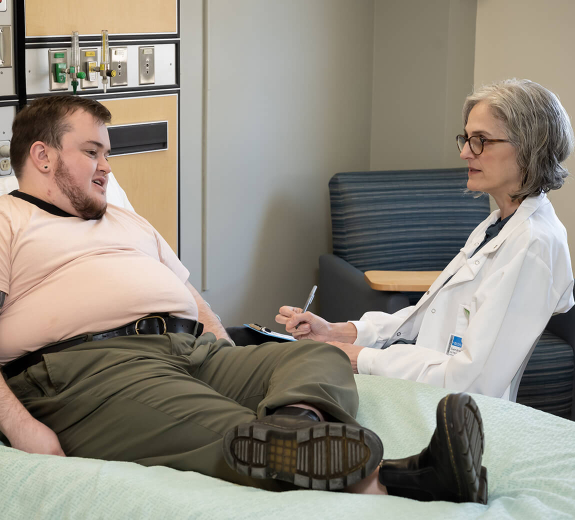 Assistant/Associate Member
The Assistant/Associate Member is a faculty position at BRI. We seek candidates who use experimental and/or computational systems approaches that can be applied to study immune system functions in health and disease, with a particular emphasis on autoimmune diseases, mucosal immunology, allergy and cancer. This position offers a unique opportunity to bridge cutting-edge systems approaches with world class research in basic and translational immunology in a highly interactive and collaborative environment. Current research in the center includes programs aimed at identifying molecular signatures of pathogenic immune cells and determining how genetic variation tunes immune cell responses using the latest single cell and genetic screening approaches.
Join the Center for Systems Immunology
Live and work in an enriching environment
When you join BRI, you become part of a team built on inquiry, collaboration, innovation and respect. We love living in the Seattle-area and working at BRI because:
Our city is a hub for immunology and life sciences. Seattle is a nexus for immunology and immune-therapy companies. You'll join a thriving community of scientists working toward the next generation of discoveries, treatments and cures.
Temperate winters, beautiful summers. Seattle has something for everyone — food, arts, music, culture, family activities. A nature-lover's paradise, our city is surrounded by water and mountains and is an exceptional place to get outside during every season.
Flexible options for some positions. While some roles require standard hours in the lab or office, we offer remote work and flexible hours when possible.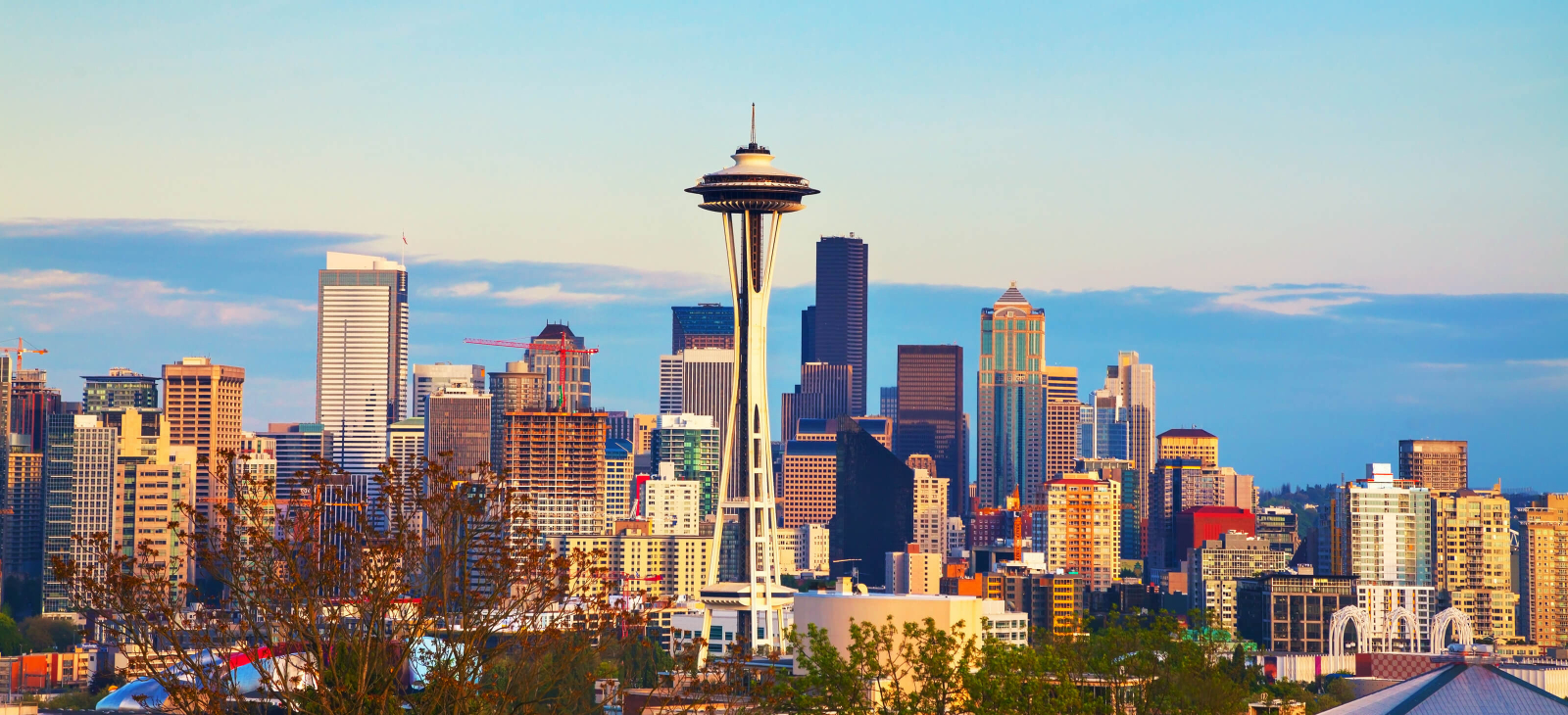 Benefits
BRI offers a competitive benefits package to eligible employees. Learn more about benefits at BRI.
Medical, dental, vision hardware insurance
Flexible spending accounts: health care, dependent care, commuter
Short and long-term disability and life and AD&D insurance
403(b) retirement plan with matching funds after one year of employment
PTO: 13 holidays, three weeks of vacation and two weeks of sick leave per year
Employee assistance program
Educational assistance program
Subsidized bus pass
YMCA rebate and other fitness club discounts
Voluntary benefits, e.g., pet insurance, accident, critical illness, identify theft
Accessibility
BRI endeavors to make www.benaroyaresearch.org accessible to any and all users. If you would like to contact us regarding the accessibility of our website or need assistance completing the application process, please contact Human Resources at 206-287-5646 or email jobs@benaroyaresearch.org.
Affirmative Action Plan & Equal Employment Opportunity
Benaroya Research Institute is an equal opportunity employer. Qualified applicants will receive consideration for employment without regard to race, color, religion, sex, sexual orientation, gender identity, national origin, citizenship, disability or protected veteran status.
Please review BRI's AAP and EEO Policy Statement. If you'd like more information on your EEO rights under the law, please see EEO Know Your Rights. Please review BRI's Compensation Transparency Nondiscrimination Provision.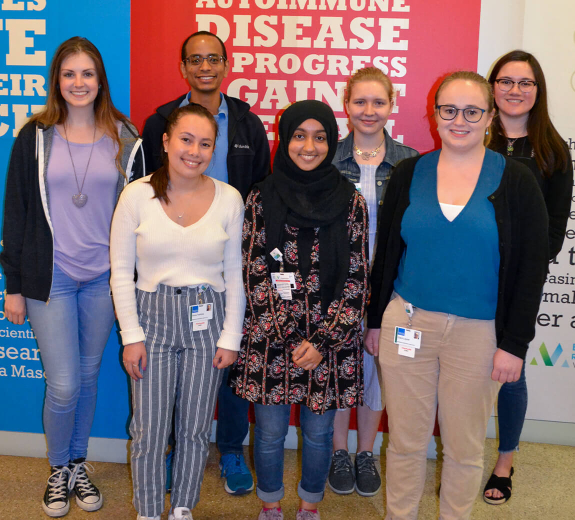 Educational Opportunities at BRI
Benaroya Research Institute is committed to educating and mentoring the next generation and encouraging young people to enter the field of science. BRI provides undergraduate internships, mentors graduate students and engages postdoctoral trainees from all over the world.
Learn more about our educational opportunities
Blog Stories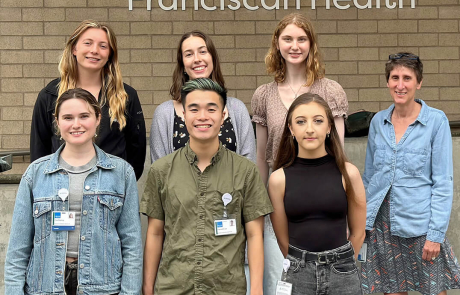 September 28, 2023
Meet BRI's Summer 2023 Interns
Each summer, BRI hosts undergraduate interns from universities across the country. They join various BRI labs and departments to take on research projects with mentorship from our scientists. Meet this year's interns and learn about the exciting projects they worked on.
Read Article
Immuno-what? Hear the latest from BRI
Keep up to date on our latest research, new clinical trials and exciting publications.