Faculty & Scientific Staff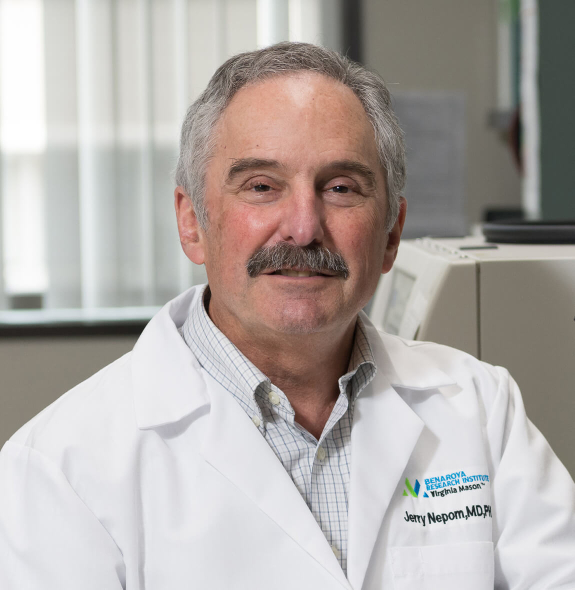 Gerald Nepom, MD, PhD
Emeritus Member, Center for Interventional Immunology; ITN Senior Advisor
Immune Tolerance Network
Background Information
Dr. Nepom received his bachelor's degree in Biochemistry from Harvard in 1972 and doctorates from the University of Washington, receiving his PhD in Biochemistry in 1977 and his MD in 1978. After post-doctoral work in immunogenetics in the Department of Pathology at Harvard Medical School, he returned to Seattle, joining the Fred Hutchinson Cancer Research Center and the University of Washington Medical School Faculty in 1982. Since 1985 he has been a Member of the Benaroya Research Institute at Virginia Mason (BRI) and served as Director of BRI from 1985 through 2015. Dr. Nepom also served as Director of the Immune Tolerance Network (ITN), sponsored by the National Institute of Allergy and Infectious Diseases (NIAID) from 2010 to 2022. He is currently an Emeritus Faculty Member of BRI and Senior Advisor to ITN.
Area Of Research
Dr. Nepom's interests are focused on identifying and understanding molecular and genetic mechanisms contributing to pathogenesis of autoimmune disorders and using this information to evaluate autoreactive T cell lineage and fate determination. Translational and clinical applications include development and use of immunological monitoring tools for predicting disease susceptibility and response to therapy in clinical trials, with special emphasis on type 1 diabetes.
Related Stories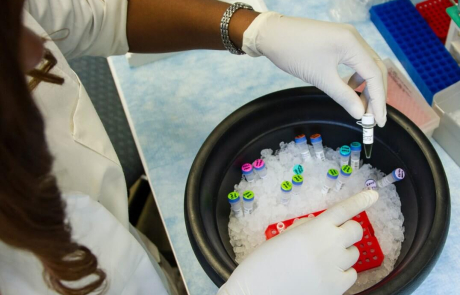 November 30, 2020
One Step Closer to Preventing Celiac Disease
Celiac disease, like all autoimmune diseases, has no cure. People with the condition must adhere to a strict gluten-free diet or face symptoms like nausea, vomiting, ulcers and intestinal damage.
Read Article
News
Biological 'atlas' shows dual personality for immune cells that cause type 1 diabetes
Read more ➡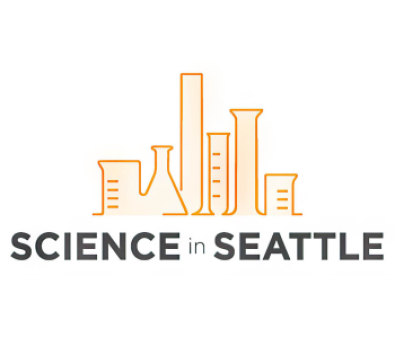 A New Clinical Trial on the Treatment of Multiple Sclerosis Starts Enrollment
Read news ➡
New York Times: New Peanut Allergy Drug Shows 'Lifesaving' Potential
Read news ➡